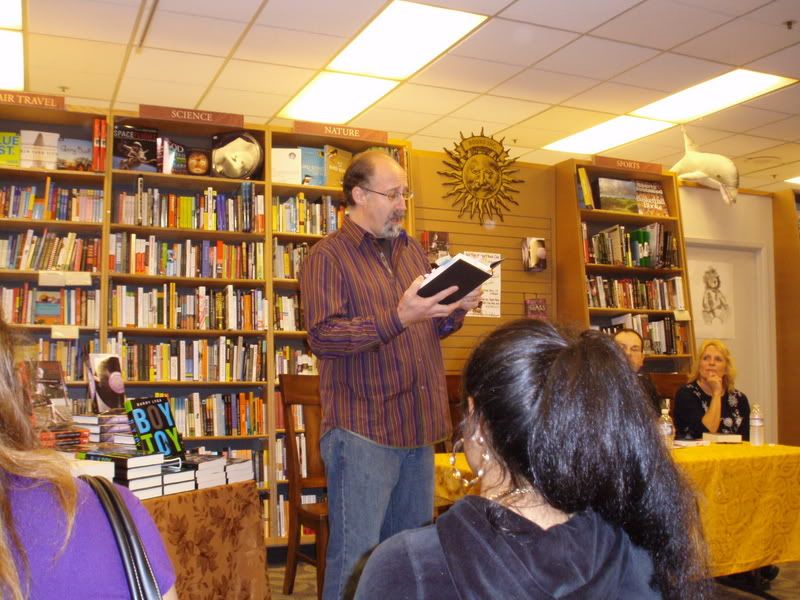 Literaticat
has emerged from her awesomeness-induced coma to post a report and a photo for Not Your Mother's Book Club's 2007 swan-song event, which featured Flux's own
Brian Mandabach
. Here's the photo.
Don't miss the report.
That's Mandabach on the left (next to Jay Asher, Barry Lyga, and Ellen Hopkins and behind three club members), and, no, I have no idea how Brian autographs, but I may need to go to Colorado Springs to find out.
Thanks, NYMBC for all you do.